↵
Address
Unit 801, Unit 2, Building 10, No. 280, Tailiu Road,
Shibei District, Qingdao, Shandong Province, China
Instagram
@ Power by Chinatoupees Own by Shunfa Hair 2022
Contact us
Mobile Phone: +86-135 8934 1657 (Whatsapp)
Email : sales@shunfahair.com
Tel : +86-532-58828295
if you focus on Triming man's hair and take your time, it is simple to get good looking , nice and easy. (using hair-cutting scissors, electric clippers, or a combination of the two).Before every step, we should ask salon client how short he wants his hair, how evenly he wants hair cut , and how he plans to style his hair afterward. Here we go for it, get better hair style!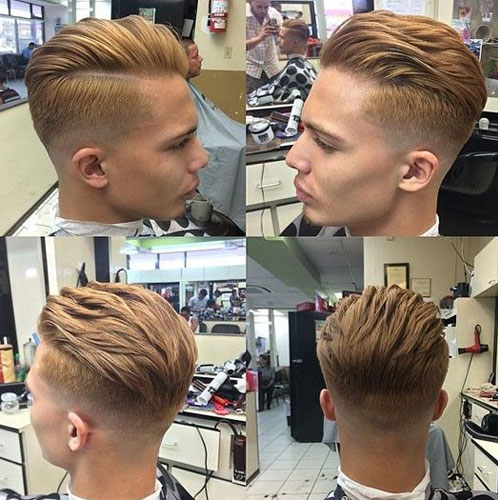 1.Preparing to cut.
If hair dresser are clear and communicative from the beginning, you will avoid any potential misunderstandings. ask the man how he wants his hair in consultation. find out how short he wants his hair, how uniformly to cut, and how plans to style his hair afterwards. he might want you to only trim away split ends, but client could also want you to cut everything off. Before hair dresser begin to cut, it's important that asking all of the necessary questions and understand what he would like done with his hair.
2.Choose a haircut that will suit the man's face and the amount of hair he has on his head.
Man who is losing his hair on the top of his head may love the way Don Draper looks, but may be disappointed when he tries to pull off the same look. this is a test of hair dresser's skill ability.
hair stylist always can let customers get suitable haircut and let salon clients satisfy.
3. ensure enough time to finish hair cut one time, uninterrupted.
lt is nessasary not to be in a hurry when cutting hair, especial on unexperience a lot. you also do not want to have any sort of stimulant in your system, nothing that will make your hands unseady or interrupt your concentration.
3. Set up the work area.
Seat client in a sturdy chair, and ensure hair dresser can reach his head with your comfortablely .
4.Always start with clean hair
5.Detangle client's hair by running a comb through it.
6.Dampen the top of the man's head, and comb the hair forward.
——publish on 2020.11.07 Shunfa Hair Factory